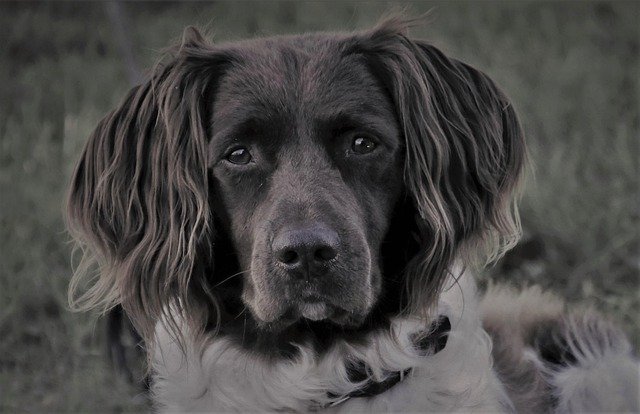 Although hip dysplasia can go undetected in dogs who are fortunate enough to experience a milder form of the condition, it can present itself quite early on in a dog's life and cause considerable discomfort too. So, what is it and what are the signs that your dog has it?
Put simply, the hip joints are designed to fit together perfectly to enable easy movement. When these joints don't fit together as they should, the hips become unstable and hip dysplasia becomes apparent. Hip dysplasia causes pain, swelling, stiffness and eventually arthritis so it is essential that you recognise the symptoms early, before your dog experiences the pain and discomfort that unfortunately accompanies the condition.
Early detection
Dogs with hip dysplasia usually begin showing symptoms at a young age, typically around 5-6 months old. Unfortunately, the condition tends to be worse in medium – large breed pedigrees including Labradors, German Shepherds, Golden Retrievers, Bernese Mountain Dogs, and Newfoundlands. Dogs who have been over-exercised when young, dogs that grow at a rapid rate and also overweight dogs can experience worse symptoms of the condition.
Typical symptoms and early signs include stiffness, limping, a wobbly walk and showing difficulty in getting up, lying down, jumping or using the stairs. Your dog may also lose interest in exercise, including just a short walk, and may move both back legs together when running. You may also notice skinnier hips, which are a result of weakened muscles in the hips and back legs.
Treating Hip Dysplasia
If you notice the symptoms of hip dysplasia in your dog, you should seek advice from your vet, who is likely to suggest some daily management measures such as weight management (to reduce strain on joints), Anti – inflammatory medication, rest and controlled exercise, meaning their life as a working dog may be questionable.
If your dog responds well to these treatments at home, they may not require surgery. If, however, their hip dysplasia is more severe, your vet may suggest surgery. There are a few different surgical options, which can unfortunately be quite costly.
A lifetime of care
Whether your dog responds well to daily management measures or undergoes surgery, it is unlikely that treatment ends there. Hip dysplasia, more often than not, is a lifetime condition that requires ongoing care. You may want to consider Physiotherapy and
Hydrotherapy to build up your dog's strength. Joint supplements can also help slow the onset of arthritis.
It is important to note at this point however that although this is a lifetime condition, your dog can still lead a happy life if their medical and nutritional needs are met.
Keep exercise to a sensible level when your dog is a puppy and if you have an aspiring gun dog on your hands, find out more about training your gundog, not to forget the delicious Alpha training treats we have to offer on our website.
The importance of the right nutritional diet for your working dog is also essential. You should always read food labels to be sure you are feeding your dog the right amount of food that is specific to their size and age. Dogs are more likely to have problems later in life if they don't have the correct nutrition both as a puppy and throughout their life as a whole so providing the right balanced diet is crucial.
To find out more about Alpha's nutritional range of dog food, designed with working dogs in mind visit www.alphafeeds.com or call 01522 778000.