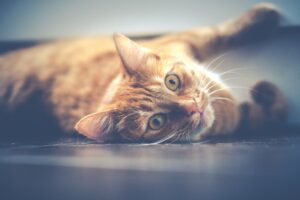 Alpha Cat Mix has traditionally been sold through our independent stockists and wholesale channels to an ever-growing and loyal customer base of cat owners and cat breeders across the UK. This fact, combined with the Pet Food Manufacturers Association (PFMA) annual report 2021, which states that there are now 12 million cats enjoying life as pets in the UK just means it makes complete sense for us to launch our Alpha Cat Mix on our website.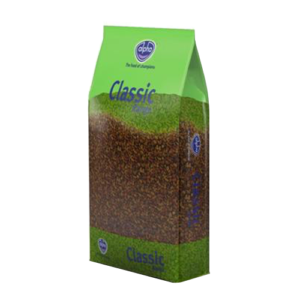 This means cat owners and breeders alike are now able to conveniently purchase directly from the Alpha Feeds website.
What's in Alpha Cat Mix?
Alpha Cat Mix contains a variety of ingredients that come together with quality meat and fish to provide everything your cat needs nutritionally in each tasty meal. Being 100% complete you know your cat is getting all the protein, vitamins and minerals it needs.
All the ingredients are carefully cooked in order to ensure that digestion is optimised. Each delicious meal contains…
32% Protein
Added Taurine – an essential amino acid
Extracts of Yucca Schidigera to aid digestion
Our Cat Mix is also…
A complete and balanced, nutritionally formulated diet for cats
Highly digestible
Extremely palatable
Why Alpha Feeds?
Established over 100 years ago, our greatly reputable name is synonymous with high quality nutrition, extensive ranges, superlative service & excellent value.
Located in North Nottinghamshire, Alpha's manufacturing plant has full control over research, development, packaging and operational control, meaning we are confident that every bag of food we send out to our customers is of the highest quality. Furthermore, most of the natural ingredients in our feeds are grown by local farmers and shipped directly to the factory, ensuring all our products are fresh and have a positive impact on the environment.
States Michaela Armstrong, Sales Manager at Alpha Feeds, "Alpha Cat Mix is a great and tasty option for the felines in your life, we are huge cat lovers here at Alpha HQ and only use the finest ingredients of which we would want to eat ourselves".
Experts in nutrition
Here at Alpha Feeds, we have a highly dedicated and skilled team of people who care about the quality of the products that we make and the service that we provide. Alpha products are now more in demand than ever with scientifically formulated recipes to suit dogs, ferrets and cats too.
Alpha is the number one name in pet foods. Our expert nutritionists have created an unrivalled range of quality products with scientifically formulated recipes to satisfy all species and breeds – why settle for anything less for your feline friend?
Buy Now
Alpha Cat Mix is available in two 10kg flavoured bags: Alpha Cat Mix Meat and Alpha Cat Mix Fish. Buy Online today on the Alpha Feeds website.