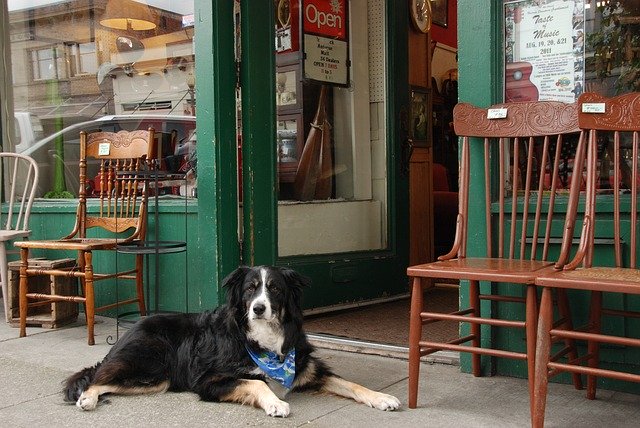 Alpha is a family run, British brand, built on a dedication for optimising the health, vitality and performance of your pet with our range of world-class quality foods.
Alpha has always championed local suppliers. Shopping locally and supporting independent retailers is a strong part of our ethos.
During this unprecedented period, we feel there has never been a better time to support your local pet store by buying locally. Not only will you be supporting what is likely to be a family owned and run business, you will also be investing in the British economy, which is going to be key over the next twelve months.
Feeding Champions
Alpha remains the top dog of the pet foods industry for a good reason. With a team of specialist nutritionists striving tirelessly to craft the most nutritionally balanced recipes – our range satisfies all breeds, and our high standards continue to set the bar. We have been feeding champions for years.
Geared towards working breeds; Alpha specialises in feed fit for 'Dogs with a Purpose', and dogs of action! With a fully comprehensive range of performance dog feed, Alpha caters for the most dynamic of dogs; so, it's only natural that our brand plays proud sponsor to BSHRA – British Siberian Husky Racing Association.
The complete range
Tried and tested, and upheld by science, each of our recipes fits into one of three categories;
1. Resting/At Home
2. Working/Sporting
3. Racing/Competing
Made up of the finest ingredients blended for most significant nutritional advantage; Alpha's range spans from resting, or older dogs, to pups and nursing bitches, to full-time working gun dogs, show dogs and racers. Most of our meats and cereals come from local suppliers, to guarantee quality, freshness and traceability. Vitamins and other supplements hail from only the most trustworthy suppliers. Protein levels range from 19% to 32% to suit a variety of workloads and conditions.
Never negotiating on the quality
Alpha's ingredients are of the highest order; each recipe is clean, simple, and scientifically backed. Sourcing natural ingredients regionally where possible, our team works hard to not only champion local farmers and suppliers but to support the British industry on the whole. Firsthand connection with suppliers guarantees 100% knowledge of each ingredient's origin.
Moreover, in times of BREXIT scepticism, a longstanding relationship with our local suppliers means, well, less uncertainty and more reassurance of continuity, so you can be sure that your dog will still enjoy his perfectly balanced diet!
Sustainability and independence
Standing firmly by our values as an independent brand, we strive to champion the smaller independent retailers. With this in mind, you'll never find Alpha on the shelves of big-name supermarket corporations.
With a resolute commitment to the environment; 2020 will mark a massive overhaul of the Alpha feed packaging, as we bring it up-to-date with the needs of a planet struggling for resources and suffering environmental unbalance, and the fierce consumer demand for sustainability in packaging.
Moving to fully and widely recycled material for the bag; the enhanced packaging will experience not only a more premium look but also a tangible commitment to minimising its environmental footprint.
By shopping locally, you too can reduce your carbon footprint – you may be able to simply walk to your store and, at the very least, your local pet store will only be a short drive away.
In a nutshell
Since the first bag rolled off the production line, until now, Alpha continues to ceaselessly champion and cherish their legacy of honesty and quality. Your animal's health and vitality are our life's work and with a longstanding commitment to producing nutritional excellence – Alpha products make for happy, strong and healthy dogs.
You won't find Alpha on the shelves of any high street or big brand supermarket. Why? We want to stay loyal to support the independent retailer, providing them with a product that cannot be purchased from larger competitors.
Many of our customers tell us that they value the personalised service and the specialist knowledge that only independent retailers can provide them. Why not visit your local pet store and experience this for yourself? For more information on our products please visit our website www.alphafeeds.com. Alternatively, call us on 01522 778000 and we'll be happy to offer help or advice or talk anything working dog.
Alternatively, call us on 01522 778000 and we'll be happy to offer help or advice or talk anything working dog.