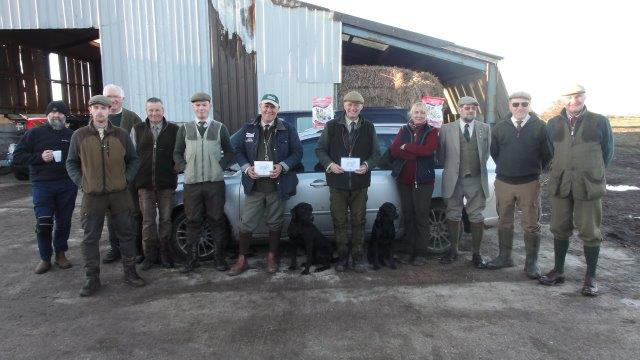 The Northern Golden Retriever Association Novice trial for AV Retriever was held on 24th November at Hy Fly Game Farm by kind permission of Mr Graham Holden and the NGRA team of guns.
The start was delayed, but two competitors still did not arrive in time so substitutes had to run. The weather was fine with a touch of morning frost.
The trial was walked up in blocks of root crops, bordered by ditches and adjacent stubbles and plots of maize. Steward of the Beat Kevin Hughes controlled the line and a steady flush of pheasant and partridge, with an odd duck were expertly dealt with by Trefor Richards' team of guns.
Read More