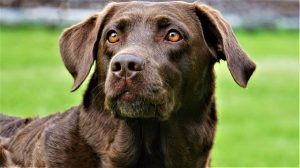 Alpha Feeds is now on the search for new sponsorship opportunities. From gundog events, to the sports of agility, showing, flyball and sled racing, our sponsorships cover a diverse range of fields. Now the competition is on to find more worthy recipients to add to our fantastic list of sponsors.
Whether you are just starting out, competing at novice level or are about to go international, the opportunity of our sponsorship is open to everyone.
Said David Tinker, of Alpha Feeds:
"We are very fortunate to support many major names across the disciplines. Our sponsorship is open to everyone, from younger competitors, to start up events, clubs and teams.
Sponsorship is our way of helping an individual dog owner, training club or the next rising star with their exciting journey and we very much welcome entries from anyone who feels they could be the next person or club to join the Alpha Feeds team.
 In addition to our sponsorship package, we also provide in-depth nutritional support to help get all of our four-legged sponsors in great shape for the year ahead."
Our Sponsorship Package
We feature our sponsors on our website and will write a blog all about you, which will really put you in the spotlight. We are also happy to support your news and successes on our social media channels.
In addition, our package includes:
£500 worth of sponsorship
36 bags of food of their choice
Branded clothing for three people
Sounds good? We think so too. All we ask is that you remember us from time to time, proudly show you are sponsored by us on your website (if you have one) and share any joint content that we create together over social media.
How do I apply?
Please tell us – in no more than 200 words – why you or your club deserve our sponsorship. Please provide information about your dog(s) and your ambitions for the future. If possible, it would also be great if you could attach a photograph of yourself and your dog(s) competing.
Submissions need to be made via email to info@alphafeeds.com.
The deadline for entering our sponsorship search is 31st July 2020.
Good luck!