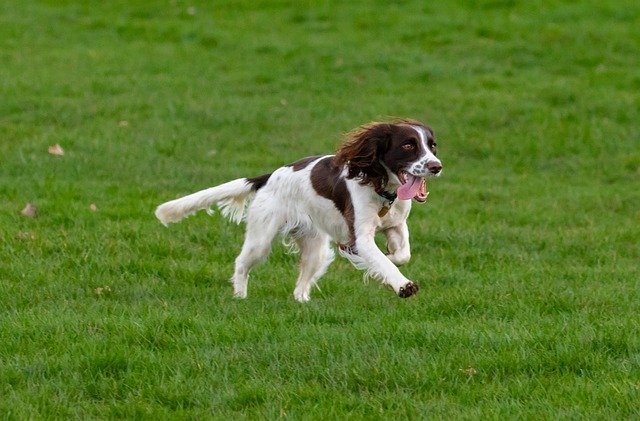 Good working gundog traits include a positive disposition, sharp intelligence, high energy, and trainability. Funnily enough, these factors translate perfectly into making gundogs fabulous family pets.
However, there are a few things to consider before bringing your working dog into the home, or vice versa. Here are our top tips for making the transition;
When does a working dog transition into becoming a family pet?
How many days a year does a dog have to work to be classified as a working dog? Is a dog who sleeps outside a working dog? If my dog works 50 days a year but naps in my bed and enjoys movies on the sofa; does that make her a pet? The questions are many, and the lines blurred!
The answer is simple; your working gundog CAN also moonlight as your family pet. As long as she qualifies in both disciplines, i.e., sporting and sofa training, she should live an incredibly happy life, living the best of two worlds.
Possible issues
Although gundog varieties are keen people-pleasers, many families can experience problems with their pet gundogs. These difficulties arise due to the breeds instinctual hunting drive, explosive energy and independence.
Another red flag is a lack of house-training and 'pet-dog' discipline, leading to destructiveness in the home. A lot of these unfavourable behaviours often come down to a lack of exercise, and confusion. The rules have suddenly changed, and your dog can't make head nor tail of it, which results in a stressed animal.
If you're choosing to bring a highly intelligent animal into your home, you need to honour her needs. A gundog breed kept as a family pet requires long walks, proper training and an active lifestyle. A dog who knows her place in the family and is mentally and physically content means a happy home, left in one piece!
Summary
Although the answer to the question of whether your gundog can be a family pet, is yes, the result isn't always completely black and white. If, for example, your trained gundog, freshly introduced to the family home, becomes distressed – it's best not to force your agenda. Alternatively, if your gundog is happy living the couch-potato family life, while working simultaneously, and seems glad to switch off its hunting instinct when necessary, it can comfortably double up as a pet.
For information on our range of working dog food, which offers a variety of feeds for when your dog is both busy working and when resting, speak to your local stockist, or get in touch with us through our website.