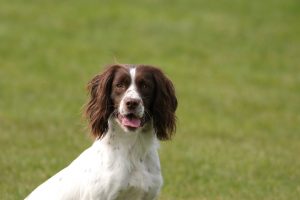 Alpha was very proud to sponsor the Great British team at Hatfield House again this summer, at the annual Euro Challenge event. Especially since the Great British team claimed the prestigious Euro Challenge title for the second time in three years.
Captain of the team, Phil Wagland, has been sponsored by Alpha for many years with the URC and the NGRA, so it was a great moment for us to see him lead his three-man team to victory, edging out defending champions Germany by just three points.
When asked about this win, Wagland said:
"It's great because we have had the same team for three years in a row… The first year we won, narrowly from Belgium. Last year we came third when Germany won, so it is very satisfying to get a win again."
What the competition involved:
The competition involved a variety of tricky retrieves, with each team consisting of three handlers and three dogs which have to be from different retriever breeds. The test simulated the many and varied situations that arise when shooting and picking-up with dogs, including walking-up in line, standing at a drive and retrieving from cover; over fences and from water.
Wagland was handling four-year-old Fieldquest Funnyline Kelbrook, who also won the prize of top golden retriever on the day too! He added:
"We have thoroughly enjoyed this year's event. The organisers set up an interesting working test that gave every dog the opportunity to shine. It was a great atmosphere and it was fantastic to see so many people watching the action from all round the arena."
Other members of the winning Great British team include Paul Birkbeck and Gary Ellison, experienced handlers who not only thoroughly enjoyed the event but also enjoyed watching their dogs truly shine.
Alpha are thrilled to have been supporting such a fantastic team and such a wonderful event too.
If you're interested in future Euro Challenge events, then tickets for the 2020 event are on sale now via www.thegamefair.org or 0844 8586759.